An artful balance of fashion and function
Dottie & Grace – modern diaper bag backpack hold all your baby's gear.
Our Diaper Backpack has a streamlined design, great construction and all the functionality parents need in a diaper bag. Perfect for both Mom and Dad, this backpack has all the must-have features of a classic diaper bag including 2 big compartments and 12 pockets for the ultimate organization, easy-grab handles.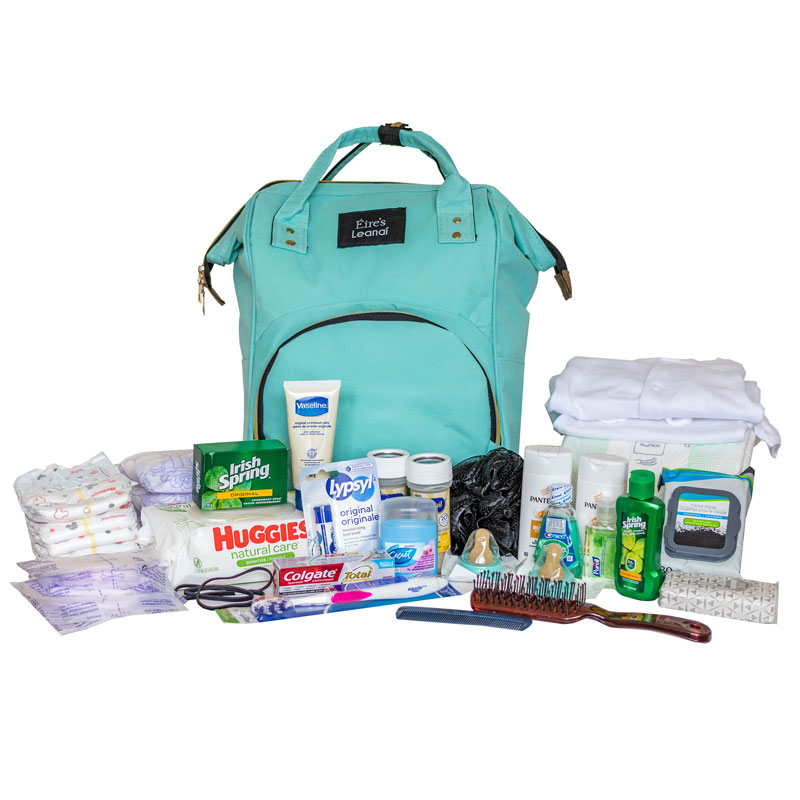 For Baby:
baby sleeper, baby vest, newborn diapers, baby wipes & diaper bags
For New Mom:
toothbrush, toothpaste, mouthwash, shampoo, shower
gel, soap, deodorant, lip balm, hand sanitizer, hair ties, facial cleansing
wipes, shower sponge, breast pads, sanitary pads & disposable panties